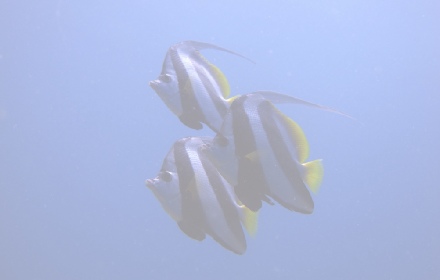 Except for the major raining season during April and May, Zanzibar is a year-round destination with only occasional rains that won't spoil your holiday. Maximum temperature are from 27/28° during the European Summer up to 33/34° during the European Winter months.
Most of the year it is quite windy on the island but from mid October to mid December and again from mid February to end of March the wind is fading down and you will usually find calm sea and best diving conditions
The sea is probably why you come to Zanzibar in the first place but there are many things to do and discover around the island. There is the ancient capital of Zanzibar - Stone Town, a mixture of arabic and african style architecture with narrow streets, picturesque wooden doors and the pristine market place.
Zanzibar is also known as the Island of the Spices and you cannot miss this trip to the Spice Plantation where you will observe and even pick fruits and spices from the trees and the plants.
Jozani Forest is the remains of the last tropical forest on the island with cheerful red monkeys living there.
We can help you arranging your private sightseeing-tour.
Only few airlines offer direct flights from Europe to Zanzibar (e.g. CONDOR) but several airlines serve Zanzibar with an intermediate stop (Ethiopian Airlines, Qatar Airways, Turkish Airlines, Oman Air, Emirates/Fly Dubai) and some more Airlines fly to Dar Es Salam (e.g. SWISS, KLM, British Airways, etc.). From there it is just a 20 min. flight by one of the many local airlines (Precision Air, Zanair, etc). You may also take the ferry (Kilimanjaro express) from Dar Es Salaam to Stone Town.
Travel time by taxi from Airport or Ferry port up to Nungwi takes a bit over one hour.
One large holiday paradise …
Momyg - Tripadvisor, Oct 2015

The Islands of Zanzibar are amongst Africa's best known and most fascinating destinations. Lying just south of the equator and only a few miles off the coast of mainland Tanzania they offer perfect conditions for holiday-seekers almost all year round. Miles of white sandy beaches, coconut palms, colourful coral reefs and of course friendly people.


Jambo!
The local currency is the Tanzania Shilling and this is also the best choice to pay for your local restaurant and shopping expenses. Most tourist locations also accept US.$ (Only a few Euro). Credit Card payment has become more common but there is often a 5% surcharge for CC payments.
You can exchange € and $ at many exchange offices around the island (though exchange rates are more favourable in Stone Town espcially on the airport parking).
Some ATM are available in Nungwi but a little bit far from the center.
FAQ
For current weather conditions and forecast please check here